Prairie Opener - RESULTS! Forest
April 30th 2016 11:00am - 3:00pm
Course Maps
No course maps posted yet.
Organizers: Marion O (Course Planner), Teresa (Event Director), Marsha Fehr (Controller)
Map: Rumsey
CAR POOLING UPDATE FOR CALGARIANS: Karen will organise the car pooling from the NE parking lot of Deerfoot Mall. So be there by 8:30. Maybe add a comment to your name (when you register for a course) so she knows how many to expect! Her cell is 403-613-4982.

---
Updated Information on April 20th, 2016
The organisers made a site visit on April 18th – and it was wonderful. ☺ If you are suffering from NDD (Nature Deficit Disorder!) this is your cure! Harriers, prairie crocuses, blue birds, cute baby black calves, open blue skies and very runnable terrain!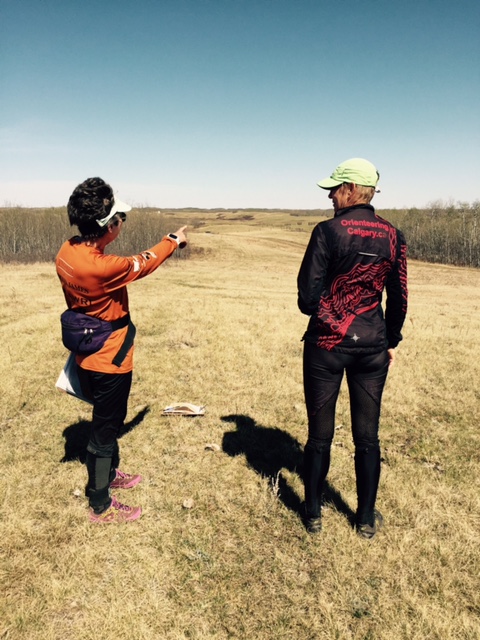 Enjoy some fast running and challenging navigation at this unique Alberta prairie park. Courses suitable for all ages and abilities. Do sign up by Wed April 27th if you want a map, as we will be printing on the Thursday and heading up there on the Friday.
Start Times: 11am to 12:30pm
Course Closing: 3pm
Safety Bearing: east to the dirt road or fence
Cost: $15 for adults and $5 for juniors - cash or cheque
Timing: SportIdent: - timing sticks available to borrow if you don't have your own
---
SAFETY NOTES: PLEASE READ!
This has been a very dry spring with many grass fires already in Alberta, so be careful where you park and make sure that any hot parts of your car (e.g. tail pipe) are not in contact with grass. If you have a small portable fire extinguisher, please bring it. Be observant! No open flames (just in case you are planning on cooking lunch on a camp stove, or lighting up a cigarette!)
Also remember to check for ticks. This is always advisable after being out anywhere in the spring.
There are several members with First Aid. The Emergency Phone number is 911, but if a non-emergency hospital visit is required, the nearest hospital is Stettler (30 minutes' drive).
Participants MUST carry a whistle! There is cell coverage on most of the map. There will be a safety cell number (403-874-5098) on the map. The safety bearing is east to the dirt road or fence.
---
COURSE PLANNERS NOTES: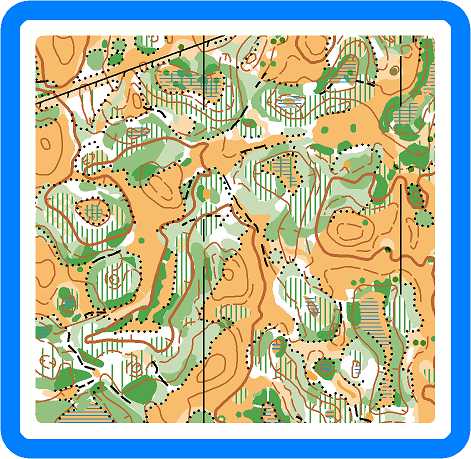 Many marshes are dry but don't assume your feet are going to stay dry especially on the longer courses.
All courses (except C1: short and easy), cross fences. Please roll under the fences and don't climb over.
Trees have been removed in several areas so that what the map shows as a path through white or green, is now wide and open. The map has not been updated.
There will be NO water on course – so if you need water, please carry your own. There will be water at the finish.
Our famous porta-potty will be set up near the parking. As this will be on the private land, please put toilet paper into the garbage bag provided (we don't want a coyote to dig up any toilet paper …. and scatter it for the calves to eat…!)
---
DRIVING DIRECTIONS:

From Calgary - Highway 2 north to Olds, east on Hwy 27. At T-junction (Hwy 21) north for 3km, East on Hwy 585 at Trochu. At T-junction (Hwy 56) north for 9.6km. Township Road 344(East) (right) to SL Ranch. 2 Hours.
From Edmonton - Highway 2 south to Innisfail, east on Hwy 590. Cross MacKenzie Crossing Bridge, to Hwy 56. South for 9.5km . Township Road 344(East) (left) to SL Ranch. 3 Hours.
(PS Many Edmontonians find the best route to Rumsey is via Camrose and Stettler, using Hwys 21 & 56 - picturesque and just as fast as via QEII (about 2.5hrs).
There will be an orienteering flag/sign at the junction of Hwy 56 and Township Road 344.
WHEN YOU GET THERE:
Follow the Orienteering flags through the ranch and up a dirt road, then park at the side of the road before you cross over a cattle gate into the Rumsey Parklands (there's a sign). Toilet will be near the parking. The registration tent will be through the gate and up a hill on your right, near the finish. You can see it from where you park. You must check in at registration before you head off to the start. The start will be a short walk along the dirt road - look for the sign.
Control pick-up - Help with picking up controls is always appreciated (after all you really want to experience more of this great area!) – let Marion (m.owen001 AT gmail DOT com), Marsha (marsndave AT gmail DOT com) or Teresa (tkwinn AT shaw DOT ca) know if you can help.
---
Location