Ongoing
Upcoming
Past
Highlights
Welcome
Foothills Orienteering (aka Foothills Wanderers Orienteering Club or FWOC) was founded in 1977 and provides orienteering events and training to people of all ages, identities, and abilities in Calgary and surrounding areas.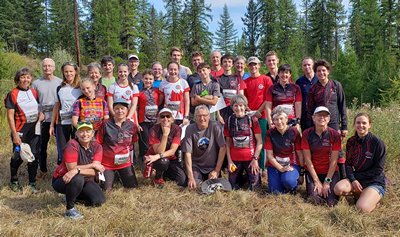 Sign up for our email newsletter
COVID-19 Safety
Please ensure you have all your recommended vaccinations, practice good hygiene, and wear a mask when around others. You must also submit a daily online health declaration on the day of an event and review our Event Participation Requirements.

Try Orienteering
Why just run? At our orienteering events, you can walk, jog, or race as fast as you can to checkpoints on a detailed forest, park, or urban street map. You choose your own route based on your speed and navigation skills. There are always options suitable for all ages and all levels from newcomers to internationally-ranked competitors.
We always have someone to explain the sport at each event, so just ask or see our resources page for orienteering information and training opportunities.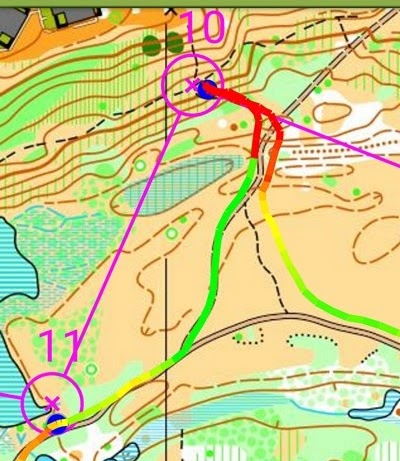 Membership

A Foothills Wanderers Orienteering Club (FWOC) membership (valid Jan 1-Dec 31st) includes membership in the Alberta Orienteering Association (AOA), which in turn is a member of Orienteering Canada (OC), a member of the International Orienteering Federation (IOF). A current OC membership is required to participate in FWOC activities (event fees are extra). Please contact [email protected] with any questions.
2022 Adult Membership (18+): $15 including tax and fees
2022 Youth Membership (5 to 17 years old): $10 including tax and fees
Child (up to 5 years old): free with an adult membership
2022 Family Membership: $45 including tax and fees for up to 2 adults and 6 children living at the same address.
Your membership supports adult and youth orienteering programs in Alberta and includes access to self-guided orienteering activities including GPS orienteering and permanent courses. Note: Participation in most organized Club events will require an additional event fee or season's pass not included in the membership fee. Please contact [email protected] with any questions.
Youth Programs


SOGO Adventure Running is our fun outdoors program for children and youth aged 2 - 18. Programs run in the spring and fall for 10 weeks and are offered in several locations in Calgary, Bragg Creek, and Cochrane. Visit SOGO.run for more information.
Volunteers Needed

Every event requires volunteers to help organize, plan the courses, take registrations, help with timing / results, or set out and pick up controls. We'll show you what to do - no prior knowledge needed. We need YOUR help! Please sign up to volunteer at the event when you register for an event on our calendar or let an organizer know you want to help.

All volunteers need to complete the Alberta Orienteering Association (AOA) Youth/Adult Volunteer Agreement online (it just takes a few minutes).
For more information on volunteering or organizing an event click here.
Event Safety
Submit a Daily Individual Covid-19 Declaration of Health form online (must be submitted for each event attendee on the day of an event).
If you are a member of another club that is not in the Interpodia/2Mev.com registration system, you should complete our standalone annual online waiver/assumption of risk.
Jobs
The Youth program for FWOC is often hiring. See the SOGO.run website for more details.

More Info
Visit our Resources Page or Contact Us for more info.