Prarie Opener - Results and RouteGadget Forest
April 28th 2018 10:00am - 1:00pm
Course Maps
Beginner Short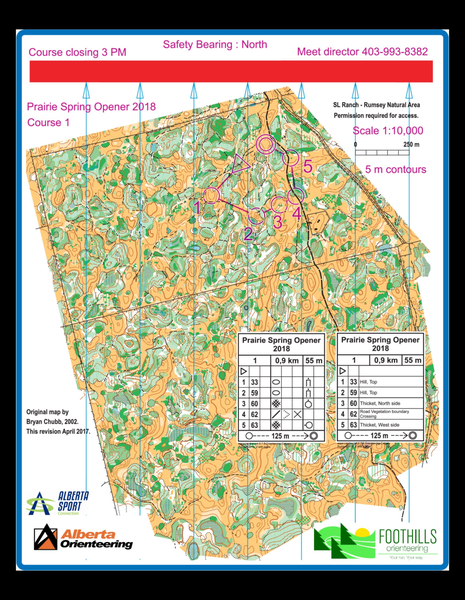 Beginner Middle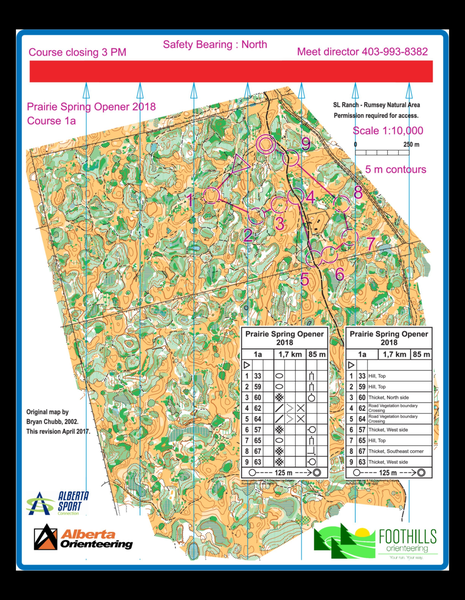 Beginner Long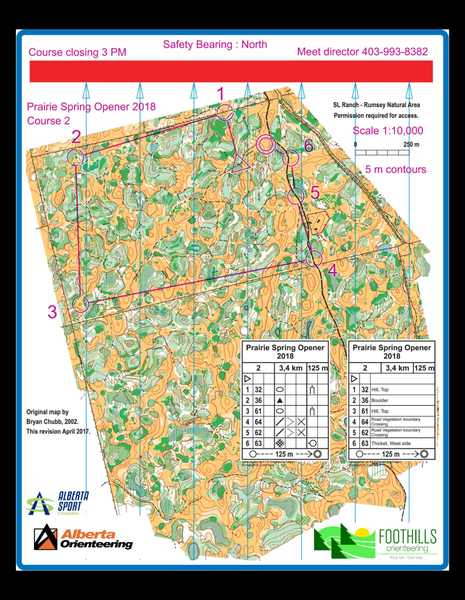 Short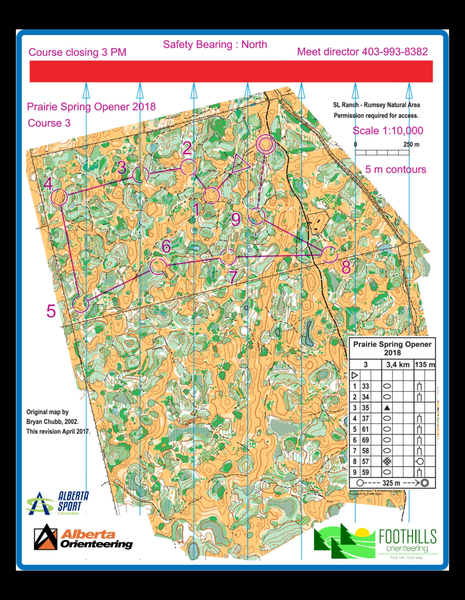 Middle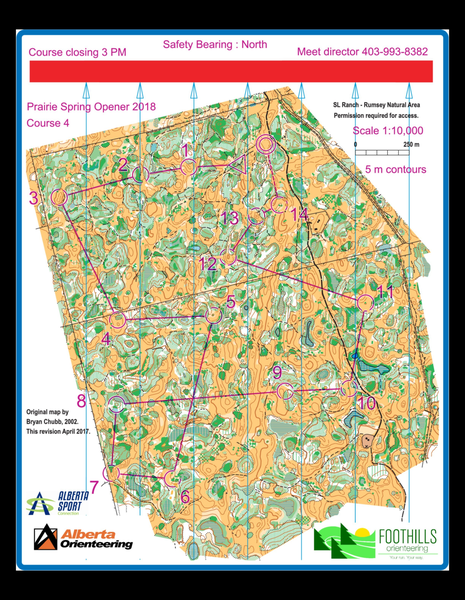 Long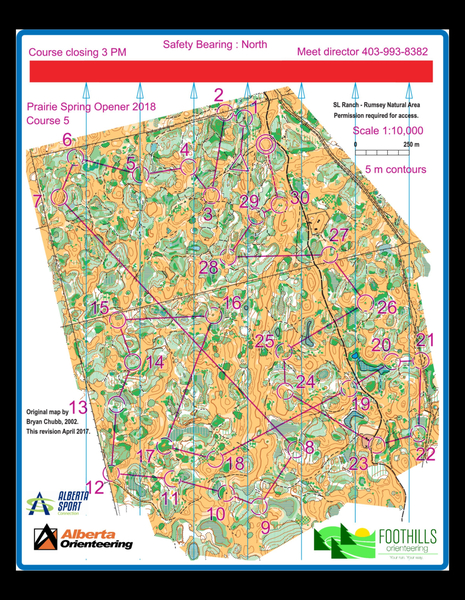 Organizers: Robert Svoboda (Event Director), Don Bayly (Controller), Michael Svoboda (Course Planner)
Map: Rumsey
Prairie Opener - Orienteer Alberta! (video for download - bottom right hand corner)
https://www.flickr.com/photos/118341495@N05/41578505584/in/dateposted-public/

Thank you to all participants of Prairie Opener 2018. Please see the results here:
http://obasen.orientering.se/winsplits/online/en/d...

and plot your route in RouteGadget at
http://orienteering.ca/cgi-bin/reitti.pl?act=map&i...

(it is the RouteGadget event named Rumsey 2018).
Robert has posted photos on Flickr: https://www.flickr.com/photos/118341495@N05/albums...

Latest update from Thursday. All the snow is gone and crocuses are blooming all over. Half of the ponds fed by melting snow dried up! Wellingtons are no longer needed! Bring sunscreen and a hat to get extra protection against the sun! The road has been leveled and it is completely dry. You may be able to drive all the way to the start. Please follow the signs. Check the latest pictures below.
Please bring with you extra set of dry clothes, socks and shoes. You may need them.
There may be cows on the hills. Please avoid the them by walking slowly around.

We need your help to make this event a success. Volunteer Here
See the current conditions as of Saturday April 21, 2018, on the pictures below (access road and running terrain).
First start 10:00 am
Last start 1:00 pm
Course closes 3:00 pm
Few people get to see this area of Alberta and it is indeed an incredible area to enjoy! Running can be fast and navigation can be challenging at this unique Alberta prairie park. And did I mention the hills!!!!! Come on out and you can experience it for yourself! Check back for further information as to courses and start times.
EVERYONE HAS TO HAVE AN AOA (or other orienteering association) MEMBERSHIP NO EXCEPTIONS
Pricing
$15.00/map
No charge for SOGO level 3 participants
Membership
All participants must have a 2018 Membership. You can either:
Buy one online before the event and your first event map is included!
New to our club? You can purchase a one-time trial membership at the event for $5.00.
You may later apply this towards a full membership.
Membership rates:
Adult (Born 1997 or earlier): $20.00
Youth (Born 1998 to 2011): $5.00
Child (Born 2012 or later): FREE with the purchase of an Adult Membership.
FWOC club membership includes membership in the Alberta Orienteering Association (AOA).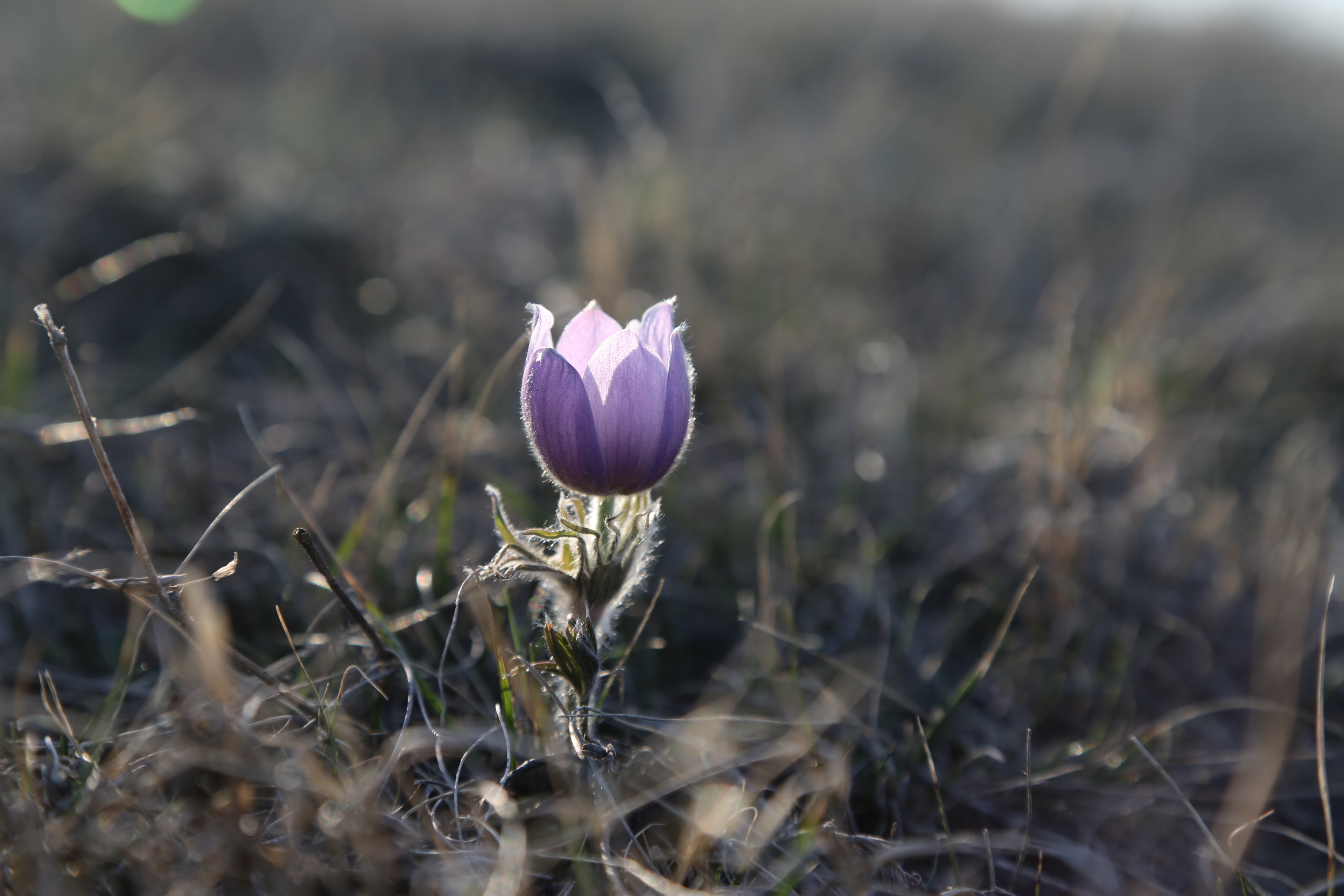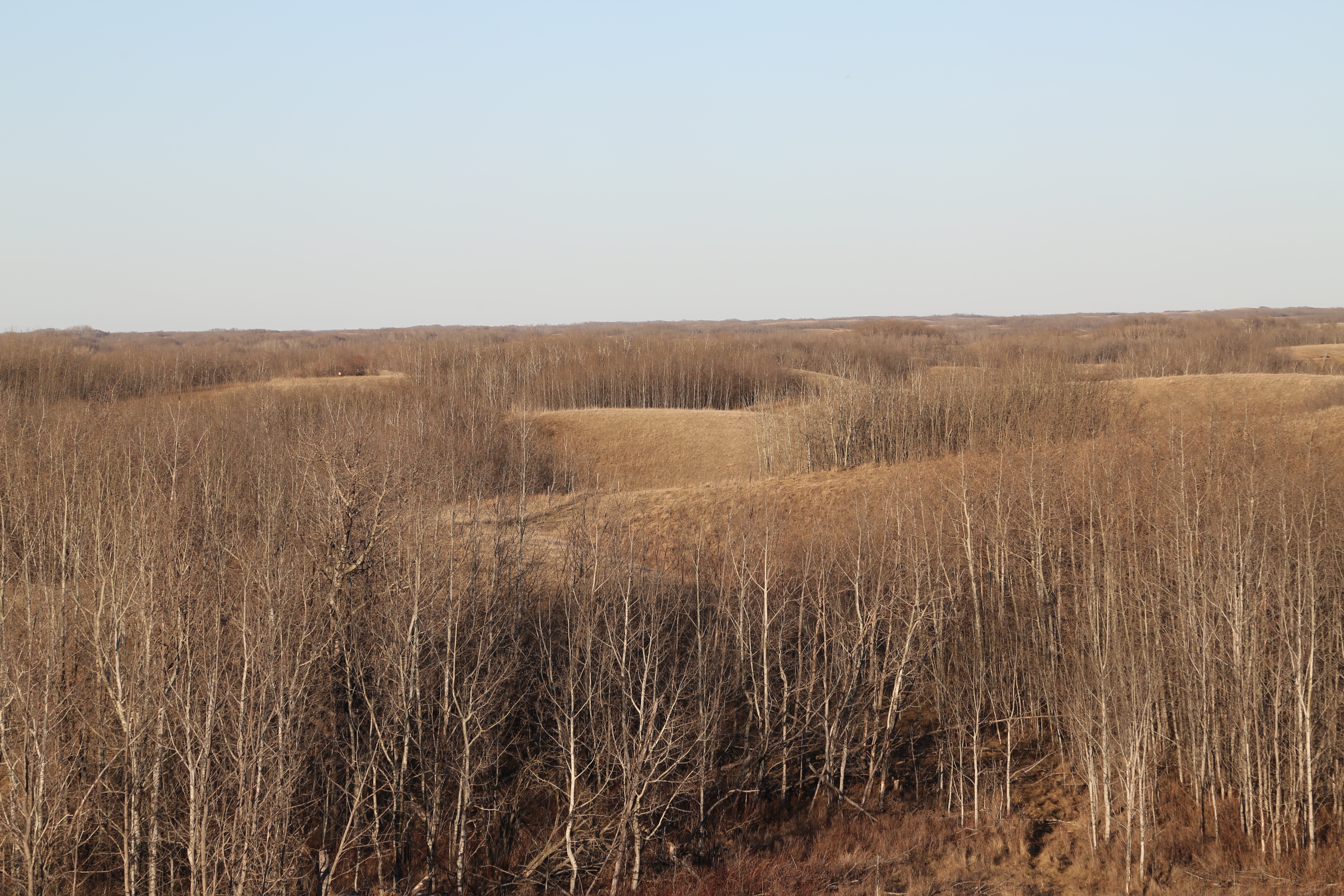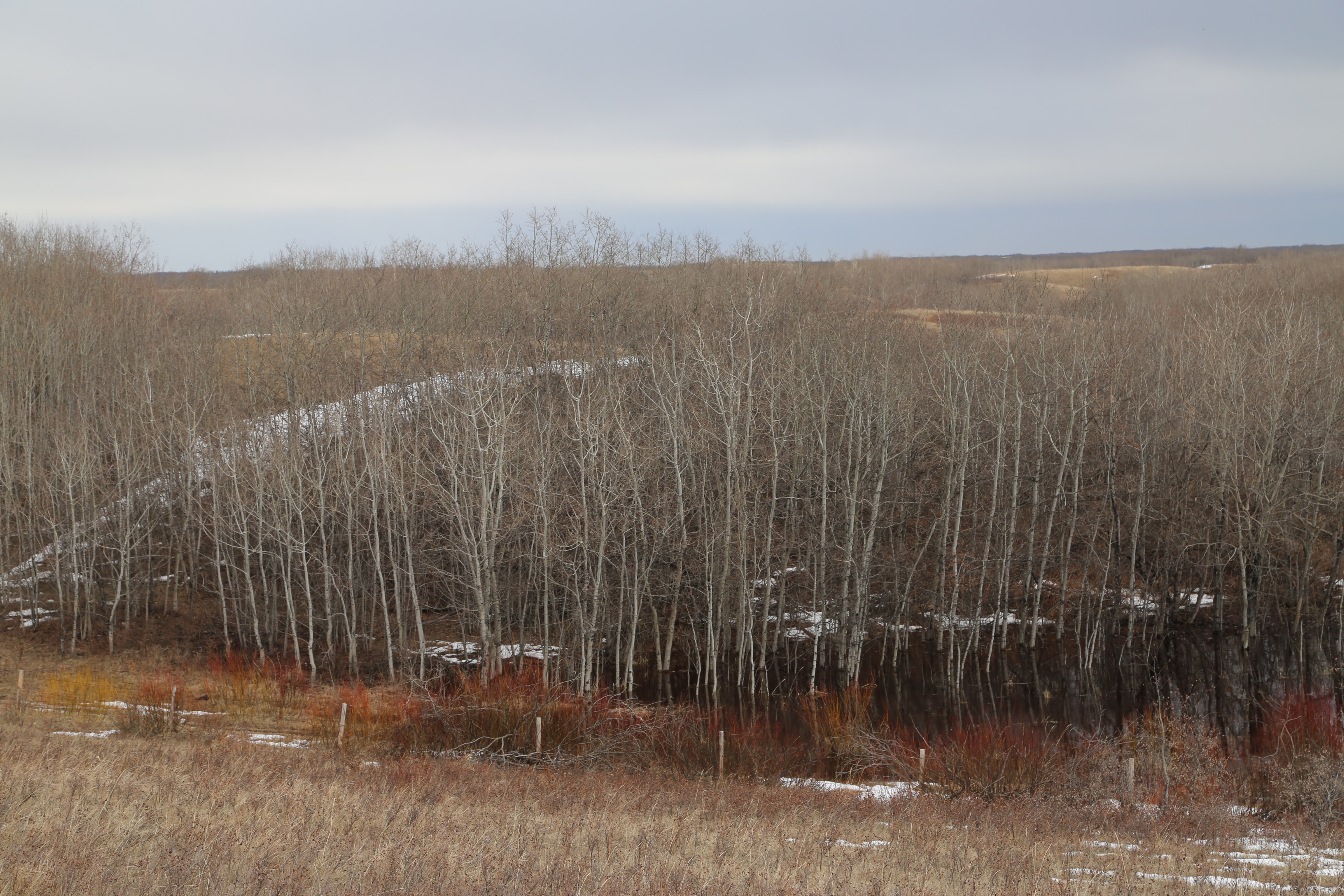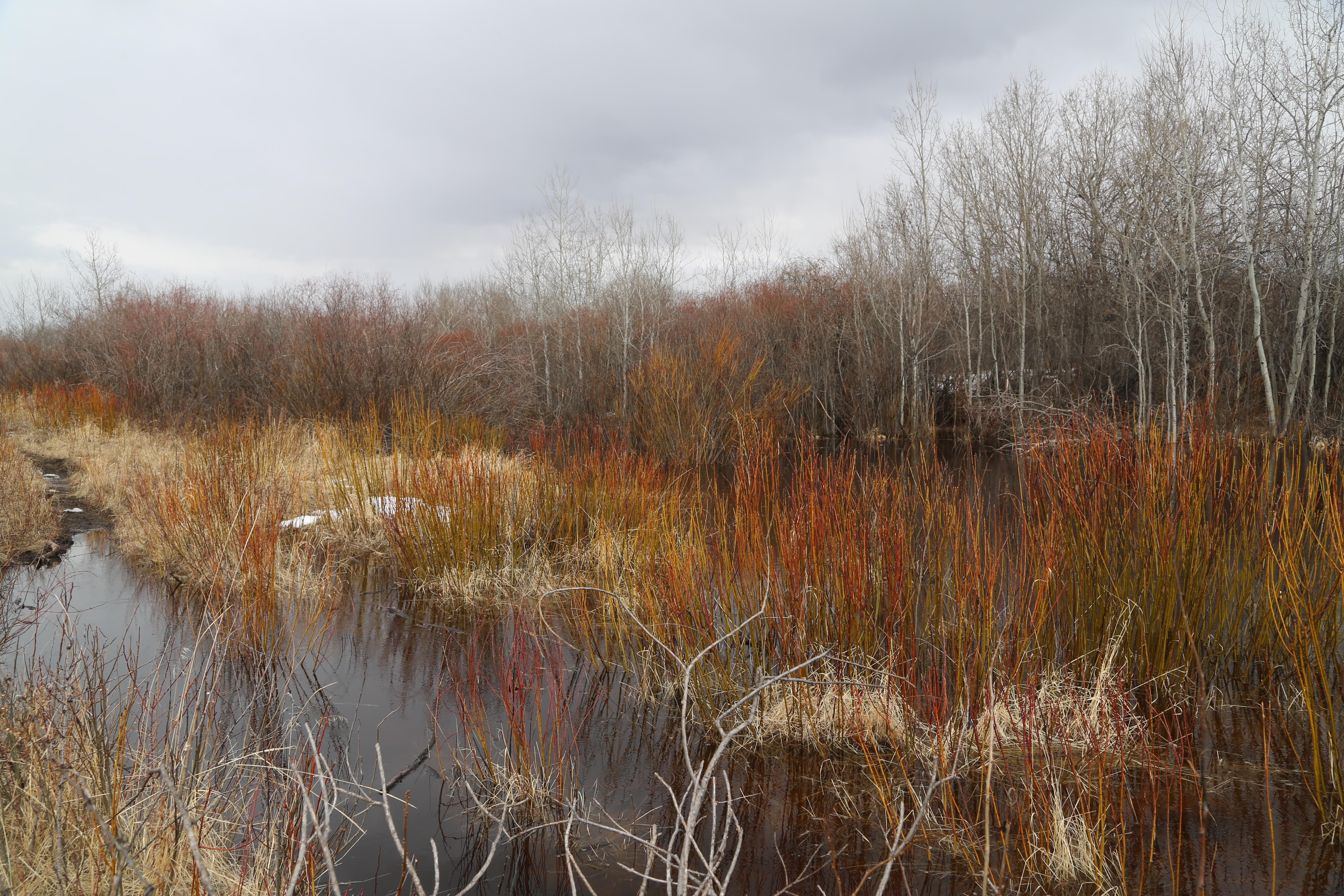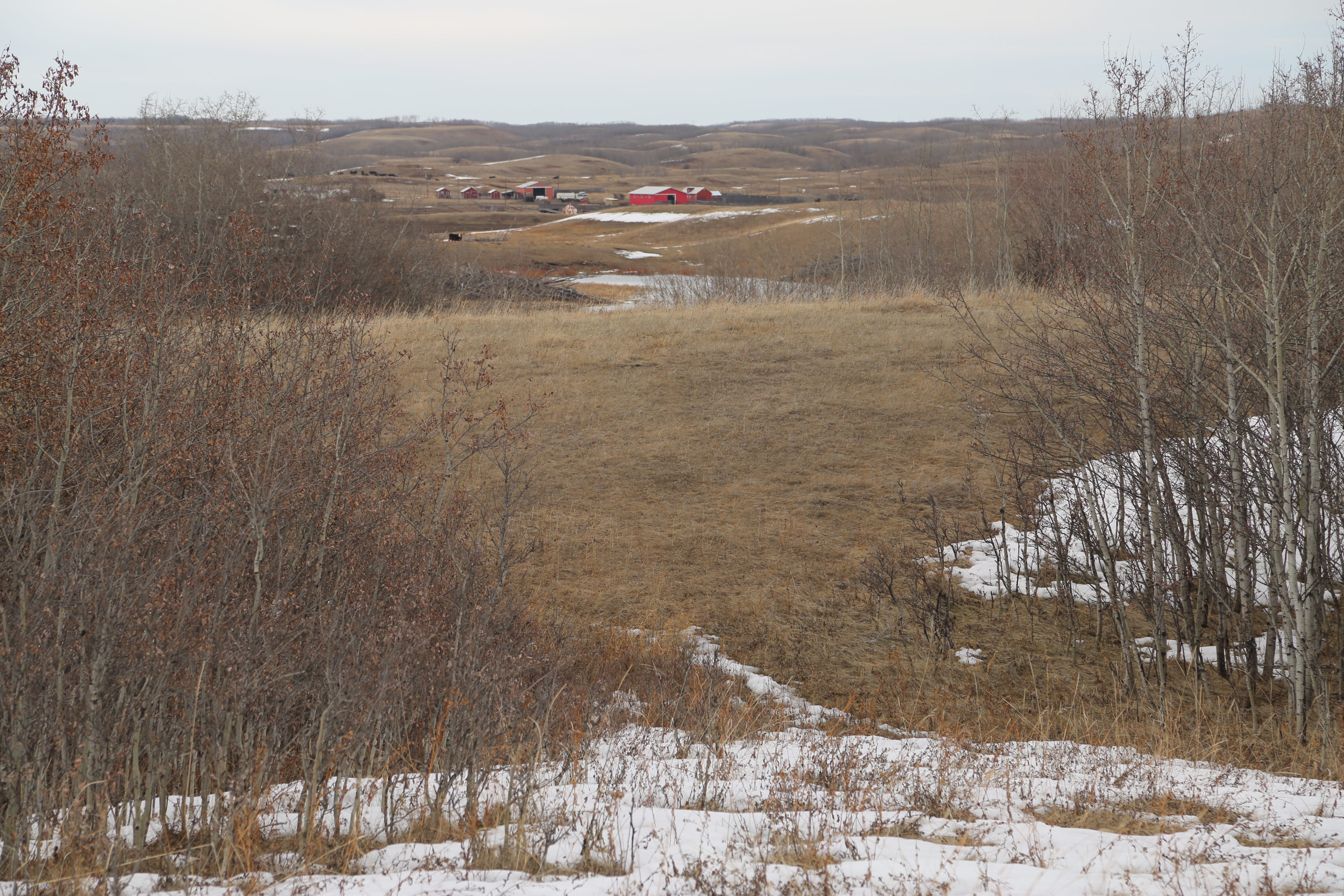 DRIVING DIRECTIONS:

From Calgary - Highway 2 north to Olds, east on Hwy 27. At T-junction (Hwy 21) north for 3km, East on Hwy 585 at Trochu. At T-junction (Hwy 56) north for 9.6km. Township Road 344(East) (right) to SL Ranch. 2 Hours.
From Edmonton - Highway 2 south to Innisfail, east on Hwy 590. Cross MacKenzie Crossing Bridge, to Hwy 56. South for 9.5km . Township Road 344(East) (left) to SL Ranch. 3 Hours.
(PS Many Edmontonians find the best route to Rumsey is via Camrose and Stettler, using Hwys 21 & 56 - picturesque and just as fast as via QEII (about 2.5hrs).
---
Location