TNT #5 Toonie Night Training
February 5th 2020 6:30pm - 8:00pm
Organizer: Emma Sherwood (Event Director)
Map: Canmore Park
Instructions: The course starts from the house and after a brief section of street map, continues onto the Triwood O-map. Watch for some interesting route choice legs. For some added fun, the course goes though Canmore Park twice. The twist is that within Canmore Park, there are several additional controls, but these controls can be visited in any order, and on either pass though the park - make a good plan!
Course distance is around 5 km (as the crow flies) There is a cut-off option that reduces the course distance to around 4 km.
Start is at Marsha's house [2360 23rd St. NW]; park on the north side of the street or on 23 Ave to avoid the 2 hour parking zone. Join us for soup and fociaccia afterwards!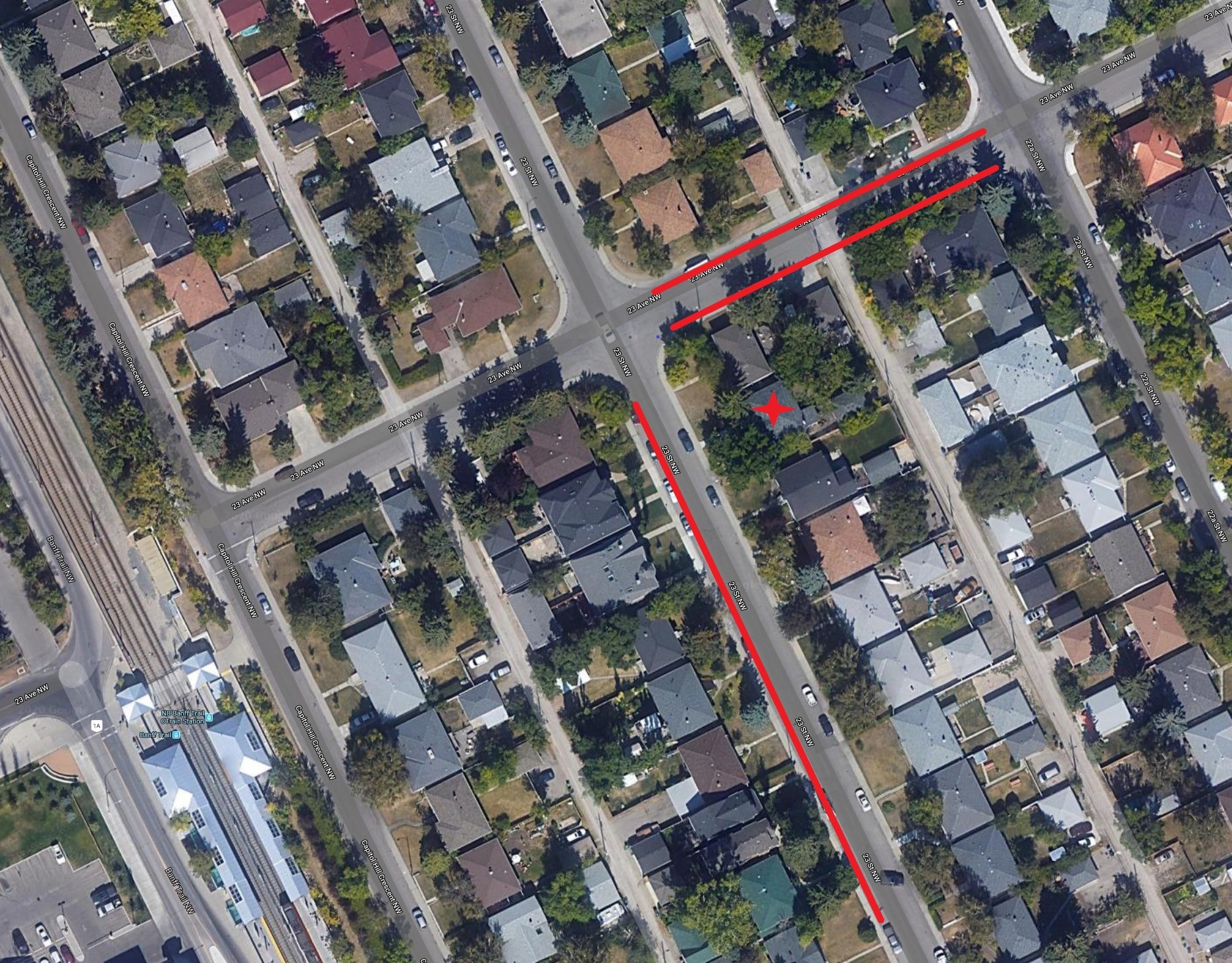 ---
Location
Course Maps
No course maps posted yet.