TNT #8 - Results - Signal Hill Toonie Night Training
January 22nd 2021 2:00pm - 8:00pm
Organizers: Lourdes Gutierrez-Kellam (Event Director), Marion O (Controller)
This is the eighth event of the TNT Series. Thank you to Lourdes for the course and the map!
TNT #8 Results
time
km
Clarence
43'29
7.27
Gabrielle
45'15
6.86
Adam S
45'34
7.01






Geoffrey
49'02
7.96
Deborah
51'34
6.88
Doreen
52'14
6.97
Christin
52'04
7.61
Don B
54'10
Karen & Karl
57'32
Jason
1:02'00
8.53
Teresa
1:06'31
Lizie
1:08'00
Curtis
1:08'00
Marsha
1:20'07
7.21
Jane
no time
Gavan
DNF
Gorgeous sunset Saturday coming down into control #9!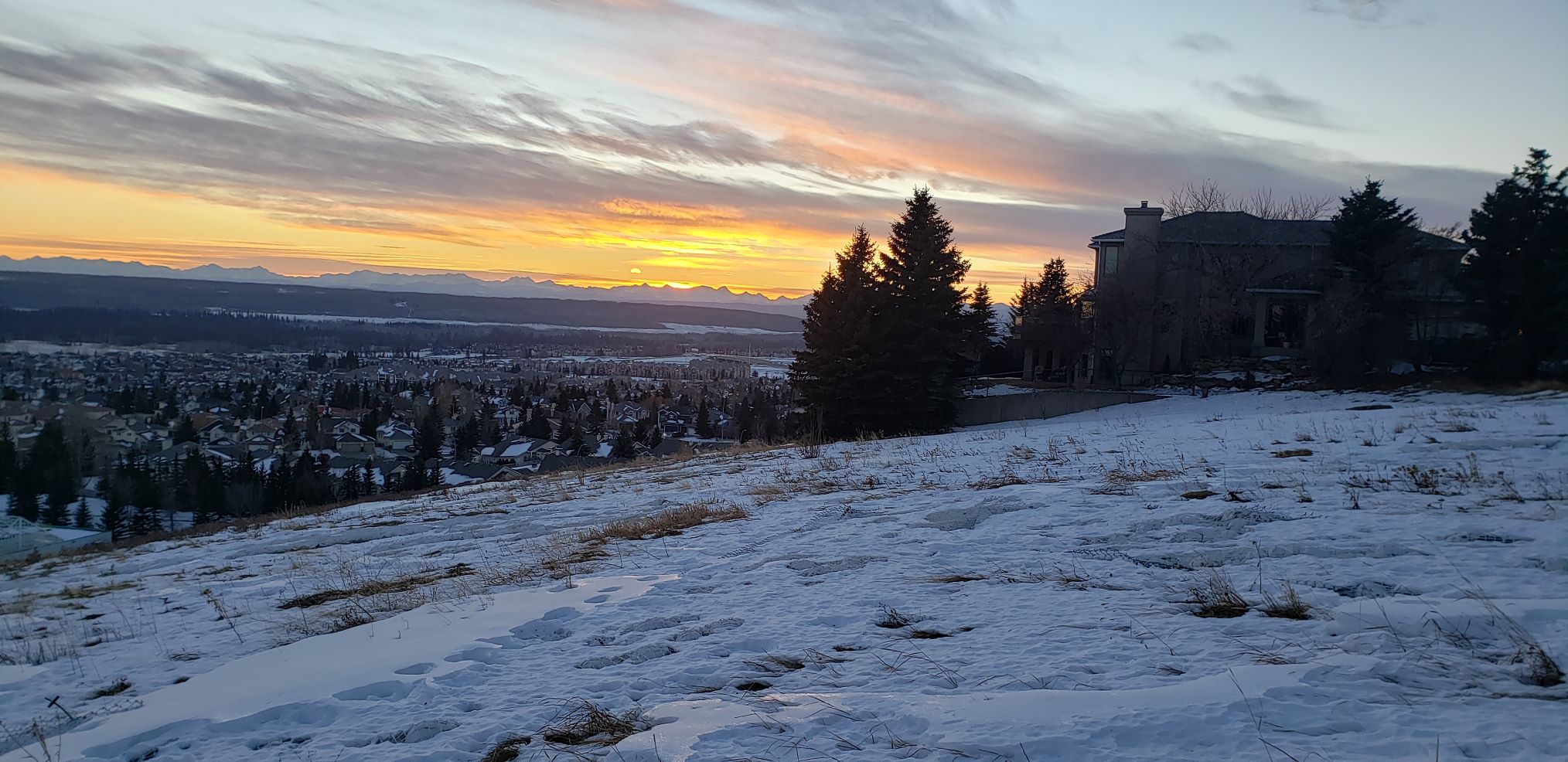 This event will run on a brand new map of Signal Hill, made by a brand new course planner using the info available on the FWOC website! The software creates a pseudo orienteering map so don't expect the detail of an ISSOM map! The software doesn't allow for lines between controls - you will have to figure that out! Some of the features, such as contours, do not show on the maps, but the area is called Signal HILL for a reason. The course is about 7 km long.
---
Location