Britannia Slopes #11 Wednesday Evening
July 7th 2021 6:30pm - 8:00pm
Organizer: Tim McLaren (Event Director)
Map: River Park
Thanks to course planner, Tim, and the volunteers for putting out the flags and collecting them!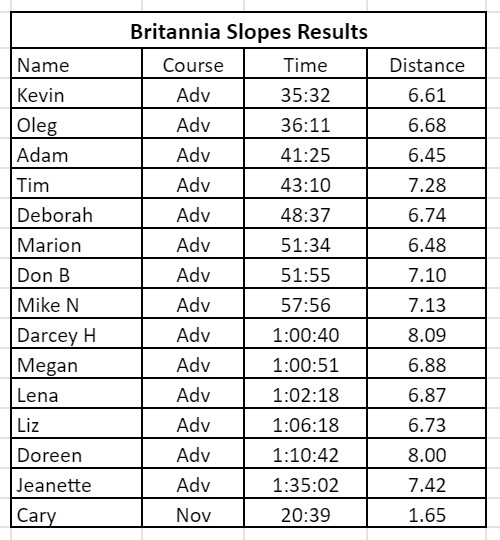 Note: if using MapRun, it will record your control visit (beep) within 10-20m from the control. However, according to normal orienteering rules, you still need to visit each control location (i.e. within 1m of the flag). As a Covid precaution, please do not touch the control flags.
Details on the courses, start location, and course sign up will be sent to passholders by the Monday before the event. If you don't get the sign up email, please email [email protected] See below for more details on what you need to do to sign up.
Note: maps will not be printed for you unless you have made prior arrangements and have signed up before noon Wednesday. The Beginner course will not be flagged if no one has signed up for it by 5pm Wednesday. The Advanced course flags will be up from 2pm-8pm Wednesday.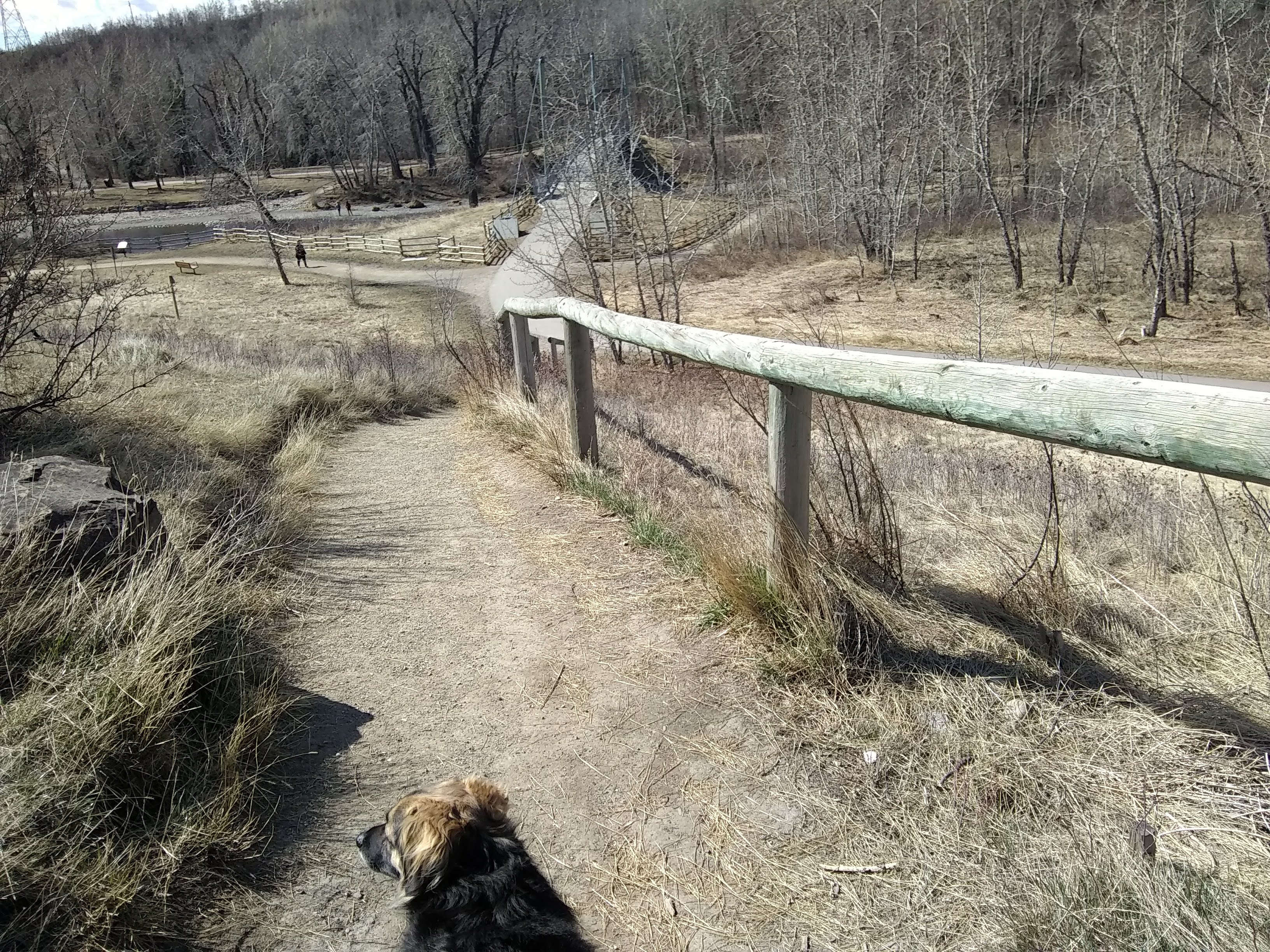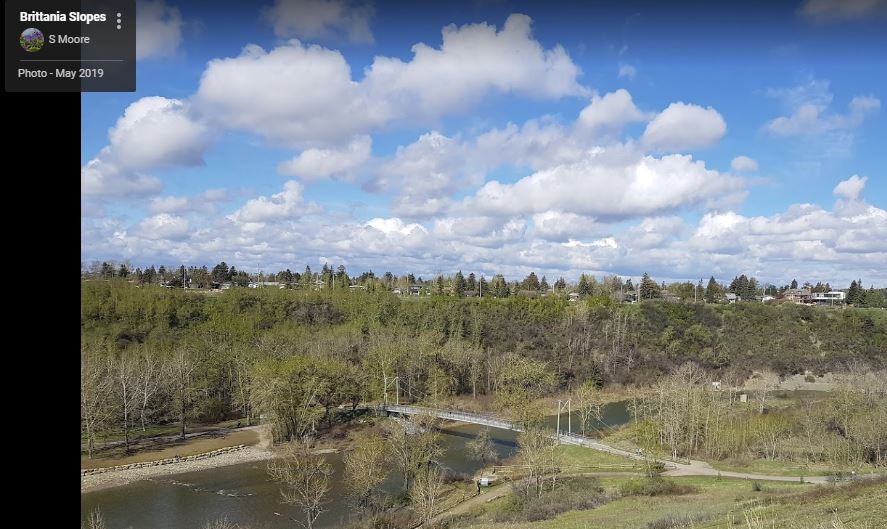 ---
This year, in order to run the Wednesday Event Series smoothly, there are several mandatory requirements for all participants:
A 2021 Foothills Orienteering Club membership (or 2021 SOGO program registration or membership in an Orienteering Canada-affiliated club) is required by our insurance.
Wednesday Event Pass: You must purchase either a Full Season ($50) or Half Season ($30) pass. Registrants in a 2021 multi-week SOGO program receive a complimentary event pass but must email [email protected] to get the sign up emails. More details and how to purchase a membership and/or event pass is on the same Zone 4 website "2021 FWOC Membership and Program Registration".
Each individual must pre-register for a course following the instructions that will be sent to passholders a few days before the event.
We are not accepting any on-site Wednesday registrations. Pre-registration for Wednesday events is mandatory. If you don't receive the signup email by the day before the event, please email [email protected]
The Wednesday night events will use a similar format to the winter TNTs:

You can run anytime using the MapRun6 app. A PIN code for access will be in the signup email.
There will be pin flags in the terrain on the Wednesday from 2 - 8 pm. Do NOT touch the pin flags or control flags (as a COVID precaution).
The event director will be near the start location 6:30 - 8 pm if anyone would like some tips for orienteering. Maps will be available for pick-up during this time for the course you registered for (see instructions in the sign up email that will be sent by the Monday before the event).
---
Here is what you need to do to participate:
Once per Year:

Each participant must purchase a 2021 Foothills Orienteering membership (including each member of a family orienteering together).
If you have an honorary Lifetime membership or membership from another Orienteering Canada club, you will need to submit our standalone online waiver / acknowledgement of risks here. If you have submitted the waiver, you will have received an email from Zone4 with subject "Registration Receipt for FWOC/SOGO Orienteering Canada Waivers".
Purchase a half or full season Wednesday pass (described above).
By the day before the event:
Sign up in advance for one of the courses following the instructions in the email that will be sent to Season passholders. If you have not received a signup email by the Monday before the event, please email [email protected] to request it.
On the Day of the Event
Here is what you need to do as early as possible on the day of the event (but continue to monitor your health throughout the day and do not attend if you are feeling unwell):
Submit a completed Individual Declaration of Health for each attendee (only valid for the day the form is submitted). You can also find this form on go.orienteeringcalgary.ca.
Read the guidelines for participation in Foothills Orienteering Club Events during pandemic. Important points in these guidelines include:

If you have any COVID-19 symptoms or have had close contact with someone with COVID-19 in the last 14 days, stay home.
Practice physical and social distancing including 2m separation from people not within your family or cohort.
Bring your own supplies including water as none will be provided.
Consider wearing a mask when not out on course.
Eliminate contact with communal surfaces at the start and finish areas.
Do not touch orienteering flags or ribbons.
If using a SI finger stick, place it carefully without touching the unit (not applicable for this event).
Please be sure to follow basic personal hygiene rules and wash/sanitize your hands before and after being on a course.

Prepare to bring your own hand sanitizer to the event and consider wearing a mask when not on course to protect yourself and others. You will not be able to register for SI Courses or purchase Foothills Orienteering memberships at this event. We will provide course maps and SI finger sticks to registrants if you are not able to bring your own. We will have some sanitizing and personal protective equipment for our volunteers to use as needed, but please bring your own sanitizer, mask, water, and any other equipment you feel would be helpful to protect yourself and others.
Remember that everyone sees the risks and rewards of outdoor sport during a pandemic differently, so please err on the side of caution and help ensure that everyone at the event (especially the general public) is comfortable with the measures you are taking to ensure physical distancing and personal hygiene.
---
Location