River Park #3 - Results - World Orienteering Day! Wednesday Evening
May 11th 2022 6:30pm - 8:00pm
Organizers: robin mcleod (Course Planner), Kitty Jones (Controller)
Map: River Park
Thank you to the amazing volunteers for a terrific event! Course Planner Robin and Controller Kitty did a great job. Josephina was an awesome coach for the Try-It group. Alda and Cindy managed the check in line wonderfully. Thanks too to the control picker-uppers: David C, Michael N, Michael C and Kitty!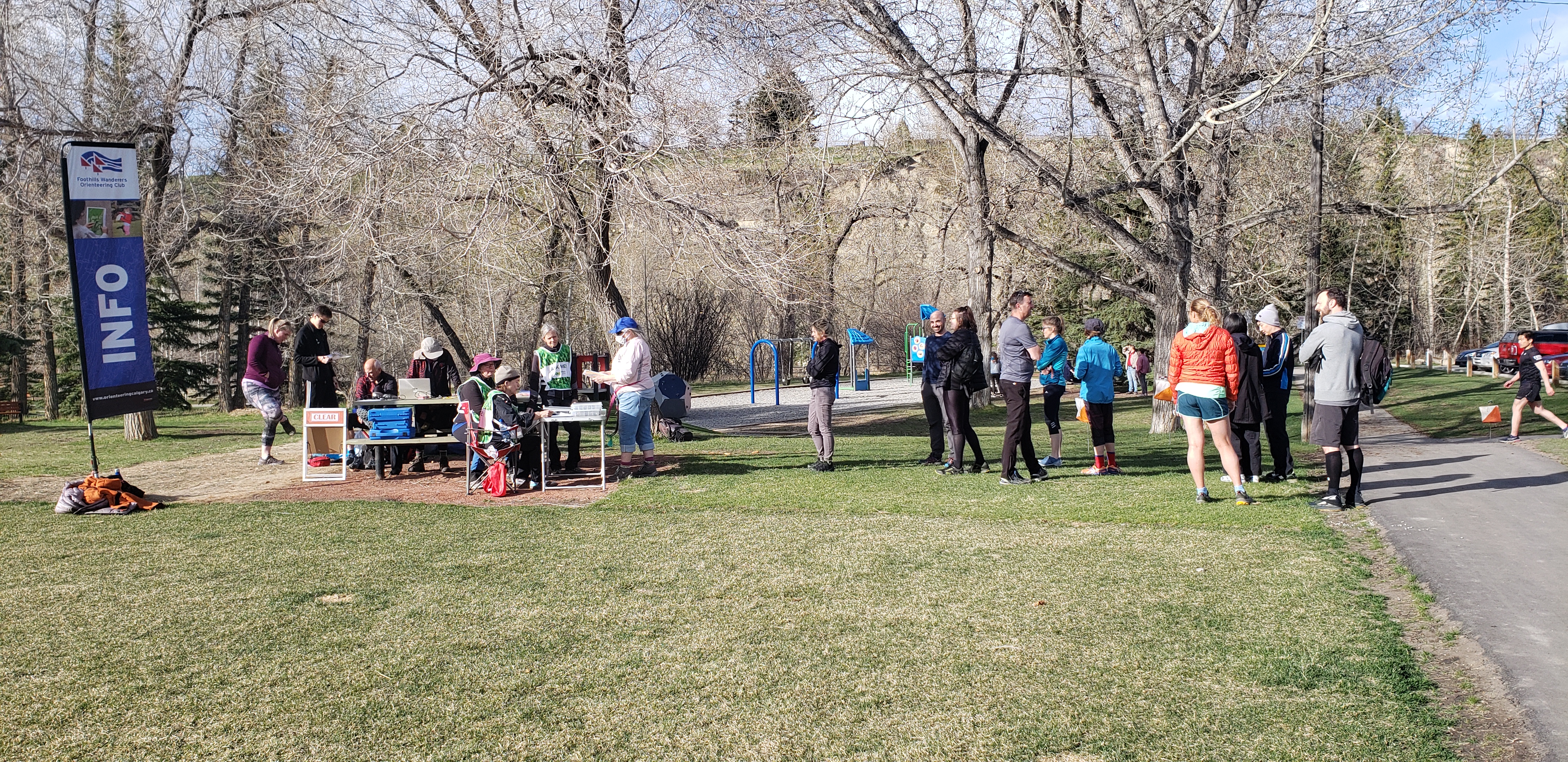 The goals of World Orienteering Day is about increasing the visibility and accessibility of orienteering to young people, increasing the number of participants both in schools' activities, as well as in clubs' activities in all countries of National Federations.
Join us to try out orienteering - a short "course" to learn the basics and then the Beginner course to experience the real thing!
The following 3 courses will be offered:
Beginner: 2.0 km, 21 controls
Intermediate: 3.1 km, 17 controls
Advanced: 4.7 km, 21 controls
Notes for all courses: The Start and Finish are both very near the parking at the bottom of the hill (in the park). The area around the start is not accurate as there is a new playground and a few new picnic tables. In other areas of the map, there are some new or altered indistinct trails that are not on the map. Do not attempt to cross the river through the water - please use the bridge! The east part of the map, at the top of the hill, can be very crowded with dogs and their owners. Look out for dog debris and occasional holes. The Beginner course does not go through this area.
---
Location