Bowness Park BBQ & Butterflies - Last Wednesday Evening Orienteering - #21 Wednesday Evening
September 28th 2022 6:00pm - 8:00pm
Organizer: Bogi Gyorfi (Event Director)
Map: Bowness Park + Baker Park
Join us and celebrate the season with the FWOC season-ending BBQ!
The start time is earlier because of the shorter daylight !
Courses are open 6-7 pm
BBQ starts 7 pm
The last event will be a Butterfly Loops-type event followed by a free BBQ.
There will be 4 courses to complete them all or as many as you want within a max of 1h.
After the courses, we would like you to stay for a smokie BBQ and get a chance to talk to some of the club members you only run/walk by each Wednesday during the courses.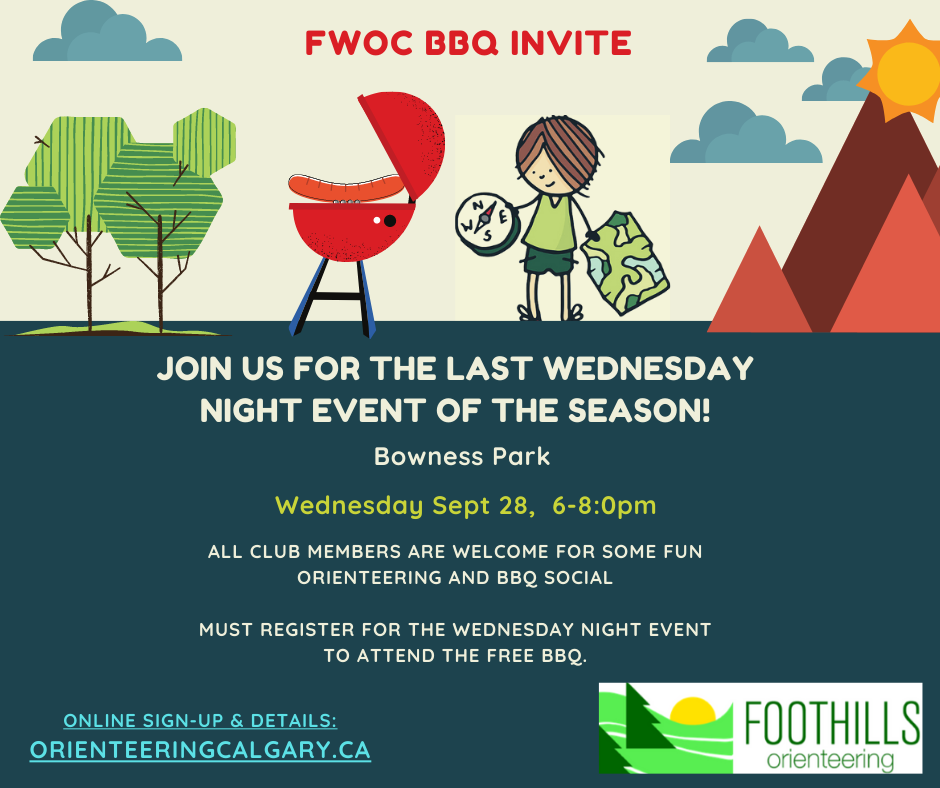 Wednesday Evening Orienteering (WEO) event. Things to know:
In-person orienteering with control flags and SI units in the terrain
Start location identified in map below.
We will be using SI sticks; you can borrow one on the night of the event if you do not own one.
You will have to pre-register for the events.
You will need to be a 2022 member of Foothills Orienteering (FWOC) or another Canadian orienteering club.
---
Location