RESULTS - WEO #3 - St Patrick's Island Wednesday Evening series
May 10th 2023 6:30pm - 8:00pm
Organizers: Lena Cordell (Event Director), Bogi Gyorfi (Host), Tim McLaren (Controller), Lizie Dunling-Smith (Event Director)
Map: St. Patrick's Island / Fort Calgary
Thanks everyone for coming out and pitching in!
Fun event on St Patrick's Island! Thanks to the organizers!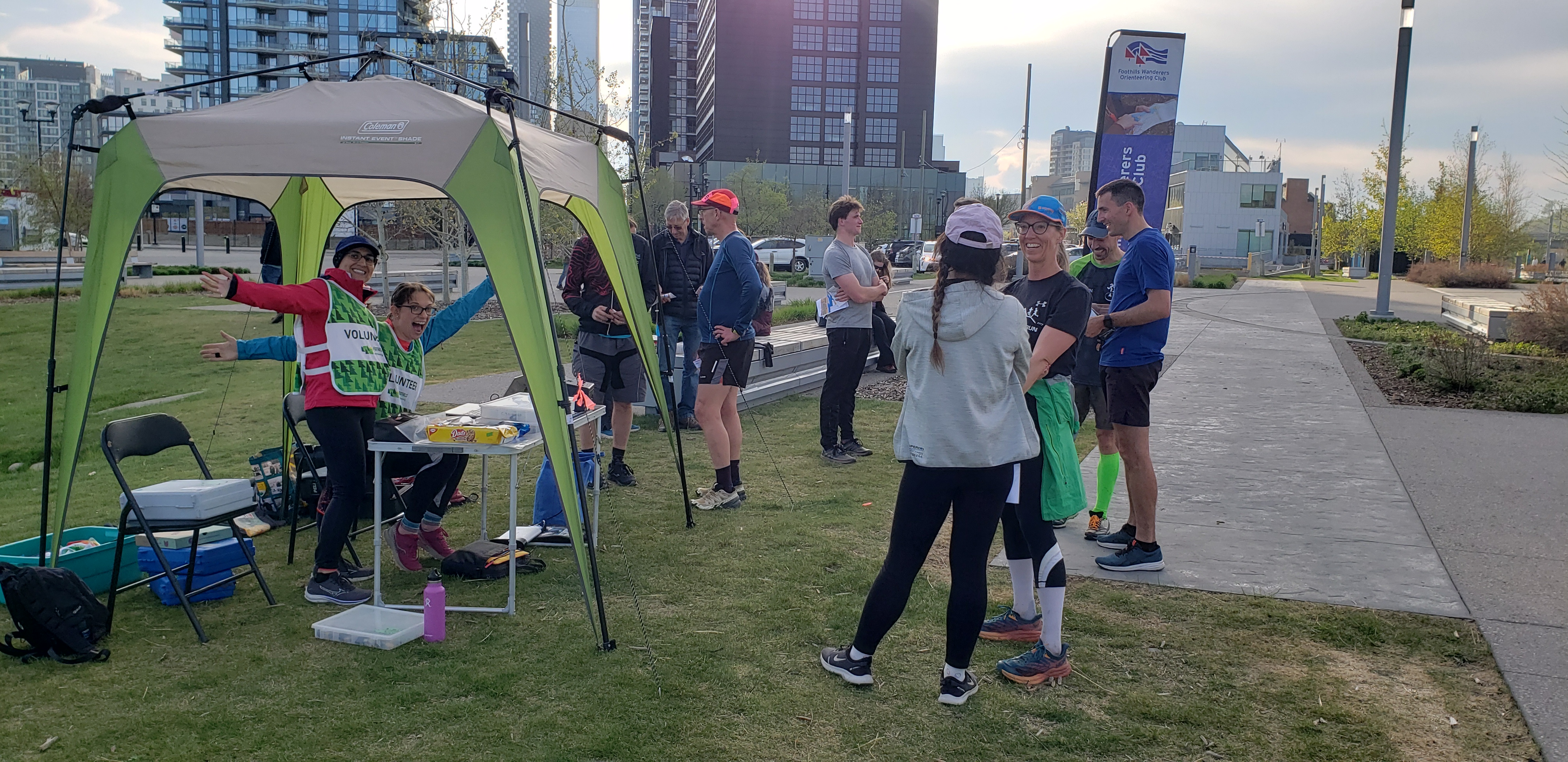 Where
See the Google map location below for the check-in location.
Parking: CPA Lot 74 (immediately west of the check-in area) or there is free street parking after 6pm.
Course Information
Try-It Event
What to expect?
Families and dogs welcome. All ages and abilities welcome.
You will receive a brief instruction.
You can try a couple of learning activities.
You will get a map and head out for a self-led map walk/run to try a beginner orienteering course. The beginner course is approximately 1.5 - 2 km.
All of this would take around 1 hour.
Regular WEO Event
The course will have control flags and SI units in the terrain.
SI sticks are required; SI sticks are available to borrow on the day of the event.
There are three courses: Beginner (1.6 km), Intermediate (3.0 km), Advanced (4.0 km)
The scale of the map is 1:3000 for the Beginner course, 1:4000 for the Intermediate and Advanced courses
MapRun will also be set for control points on the Intermediate and Advanced courses so, if you registered for the event, you can run anytime if you do not want to run on the evening of the event.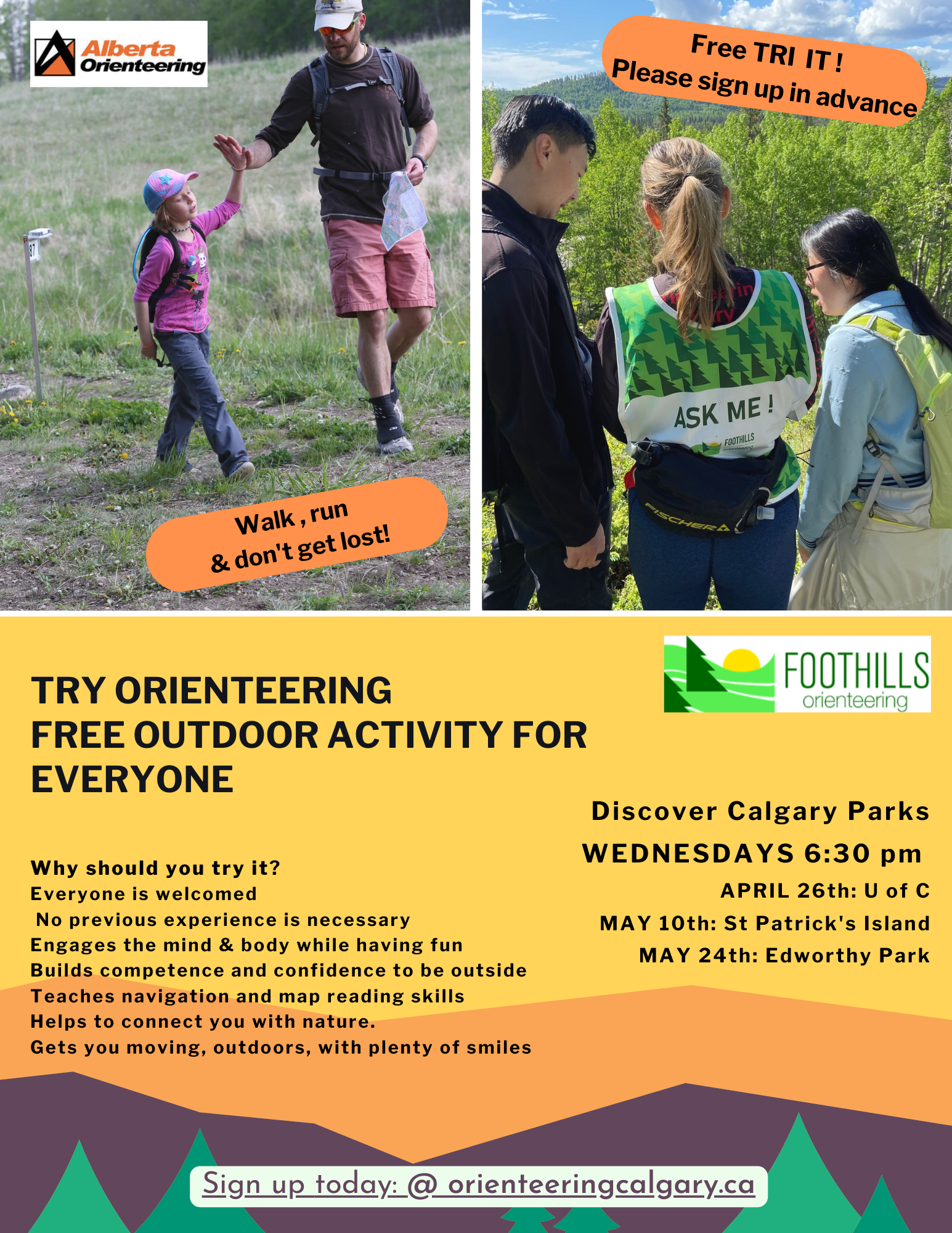 ---
Location