Cross Country Ski-O and Skate-O Ski-Orienteering
March 10th 2018 11:30am - 2:00pm
Organizers: Chandra Kuran (Event Director), Lenora Carbonetto (Course Planner)
Map: Bowness Park + Baker Park
Join us at Bowness Park for a Cross Country Ski-O and Skate-O!
Check in at the rubber mats near the skate rental shop in Bowness Park - 8900 48 Ave NW
Tickets are $5 for all ages. Price includes maps and hot chocolate.
There is a cross country skiing course, a skating course or you can try a duathlon. Participants are responsible for providing their own skate and ski equipment.
Skate/helmet rentals are available at Bowness park. No ski rental on site.
Outdoor venue, dress warm, bring a friend! Everyone going on courses needs a ticket, including parents/siblings. Kids 3 and under are free.
Registration check in starts at 11:30am, and ends at 1 pm. Courses will be taken down at 2pm. Come anytime between these hours and join us for hot chocolate after you return. Courses won't take longer than an hour.
Video from control pick up...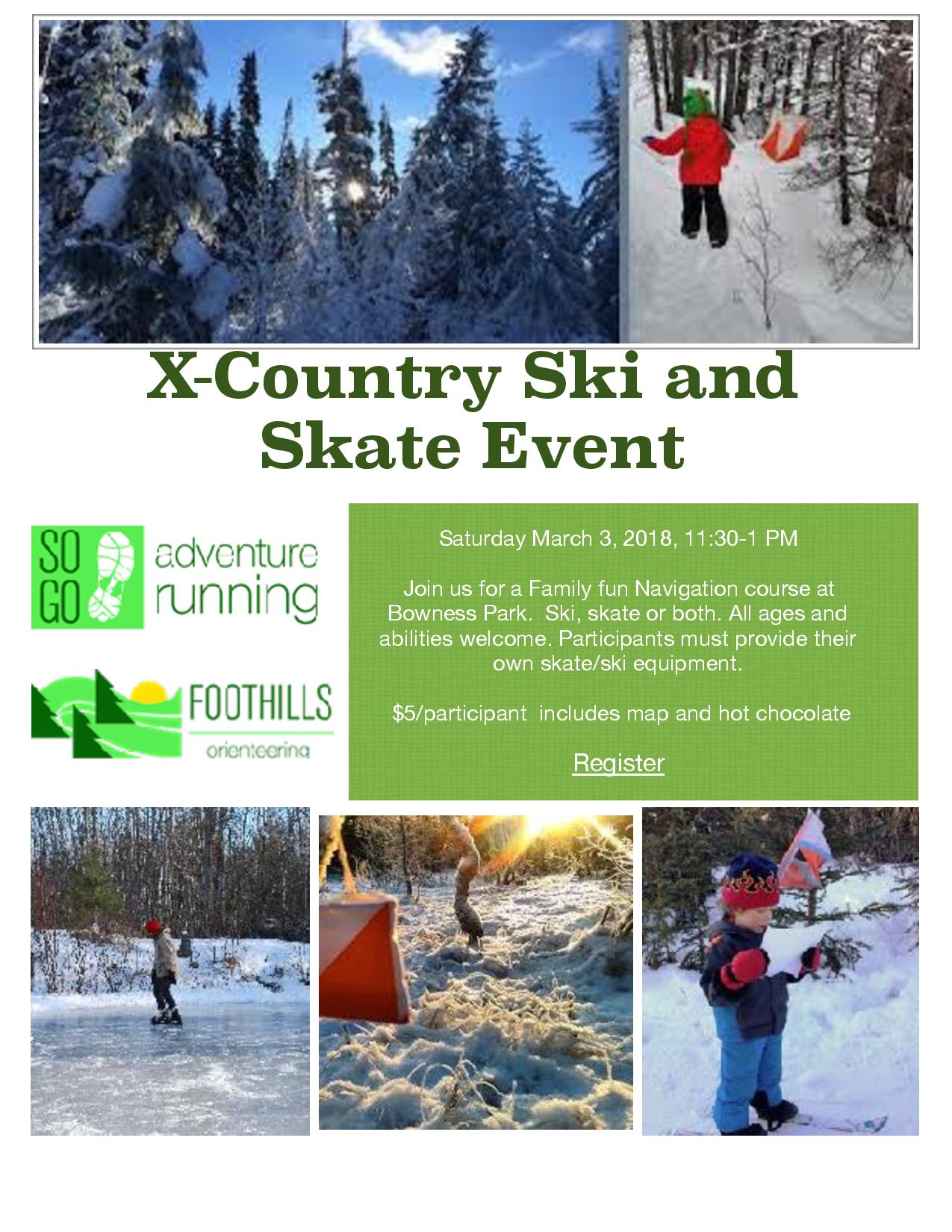 ---
Location