North Glenmore Park - RESULTS are now posted! Wednesday Evening series
June 21st 2017 6:30pm - 8:00pm
Course Maps
Green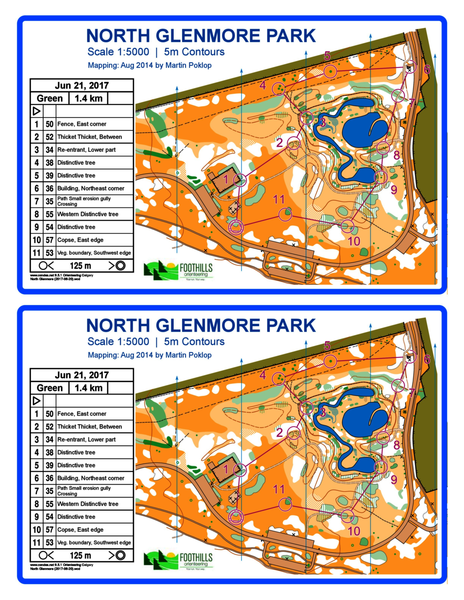 Blue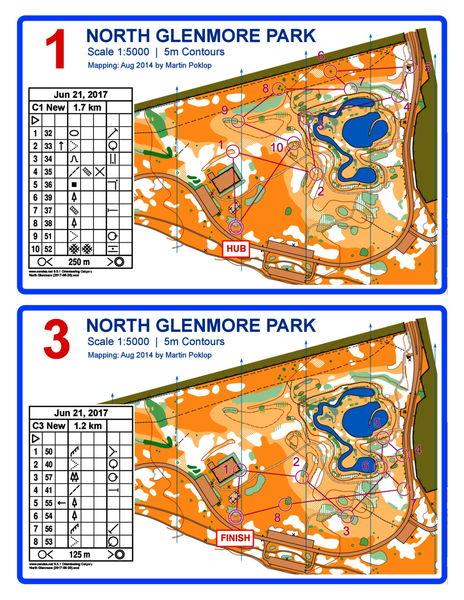 Black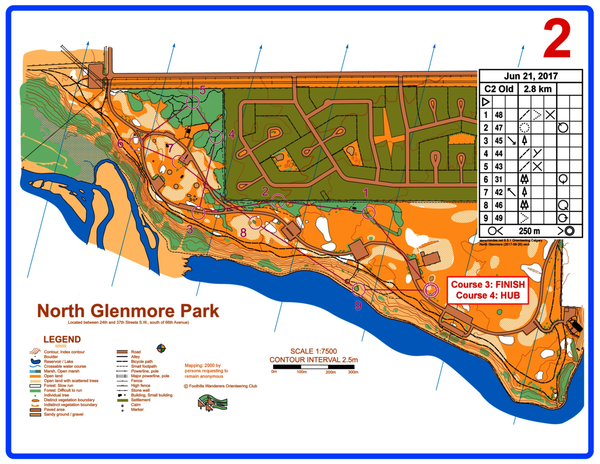 Organizers: David Roberts (Event Director), Mardy Roberts (Event Director)
Map: North Glenmore Park and Lakeview
Results have been uploaded. Check out how you did...

The new and the old collide this week...
We have a brand new map for the east end of North Glenmore Park, which is awesome. The problem is that it's small, and there's a whole lot of park out there. So we're going to incorporate the new (2014) AND old map (ca. 2000, featuring cartography by [REDACTED].) into this event for the two longer courses ('3 - Black' and '4 - Double Black'). Think of it as a "map-exchange sprint" or maybe a "time travel solo relay" or something.
Either way, it will be fun, and it will make you really appreciate how far we've come in our mapping in the last, oh, decade and a half or so. Our two shorter courses ('1 - Green' and '2 - Blue') will be on the new map only.
Navigation on this map deviates little from striaght-line between the controls (provided you're going the right way!), so running distances will be very close to advertised (as-the-crow-flies) distances.
We're still in need of a few volunteers. Please sign-up here if you can help out, thanks:
https://www.volunteersignup.org/7WD8J
---
Location