Campus Race Series - Event #2-Mount Royal Sunday Campus Series
March 31st 2019 11:00am - 1:00pm
Course Maps
Advanced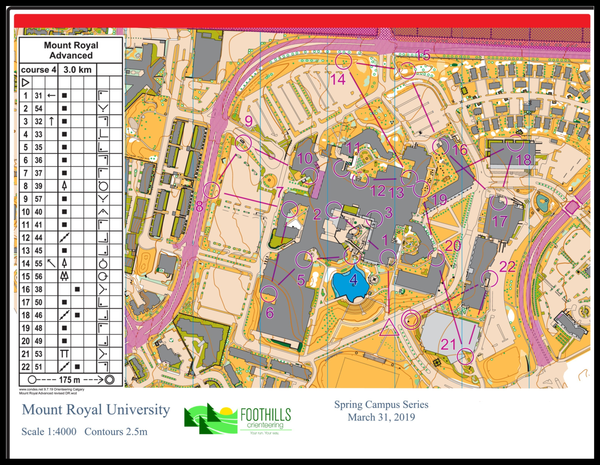 Organizer: Bob MacDonald (Course Planner)
Campus Race Series #2 - Mount Royal University

This NEW SPRINT series will consist of 3 races locally on campuses in Calgary. These are all-weather venues.
This series will track race results for all Campus Race Series participants. Your top two Campus events will be used to determine overall results. Results will be handicapped so everyone has an opportunity to win.
Schedule:

Dates and Maps:
Location:

The start/finish is just south from the pond and tower courtyard (see map below), adjacent to the sports fields. The closest lot to the start/finish is DAY LOT A, which is off Mount Royal Gate at the west end of 50th Ave S. You can see the MRU parking map here. Parking at MRU is free on Sundays.
Fee options:

A) $10.00/map and handicapped results tracking
B) $25.00 for all three race
---
Location